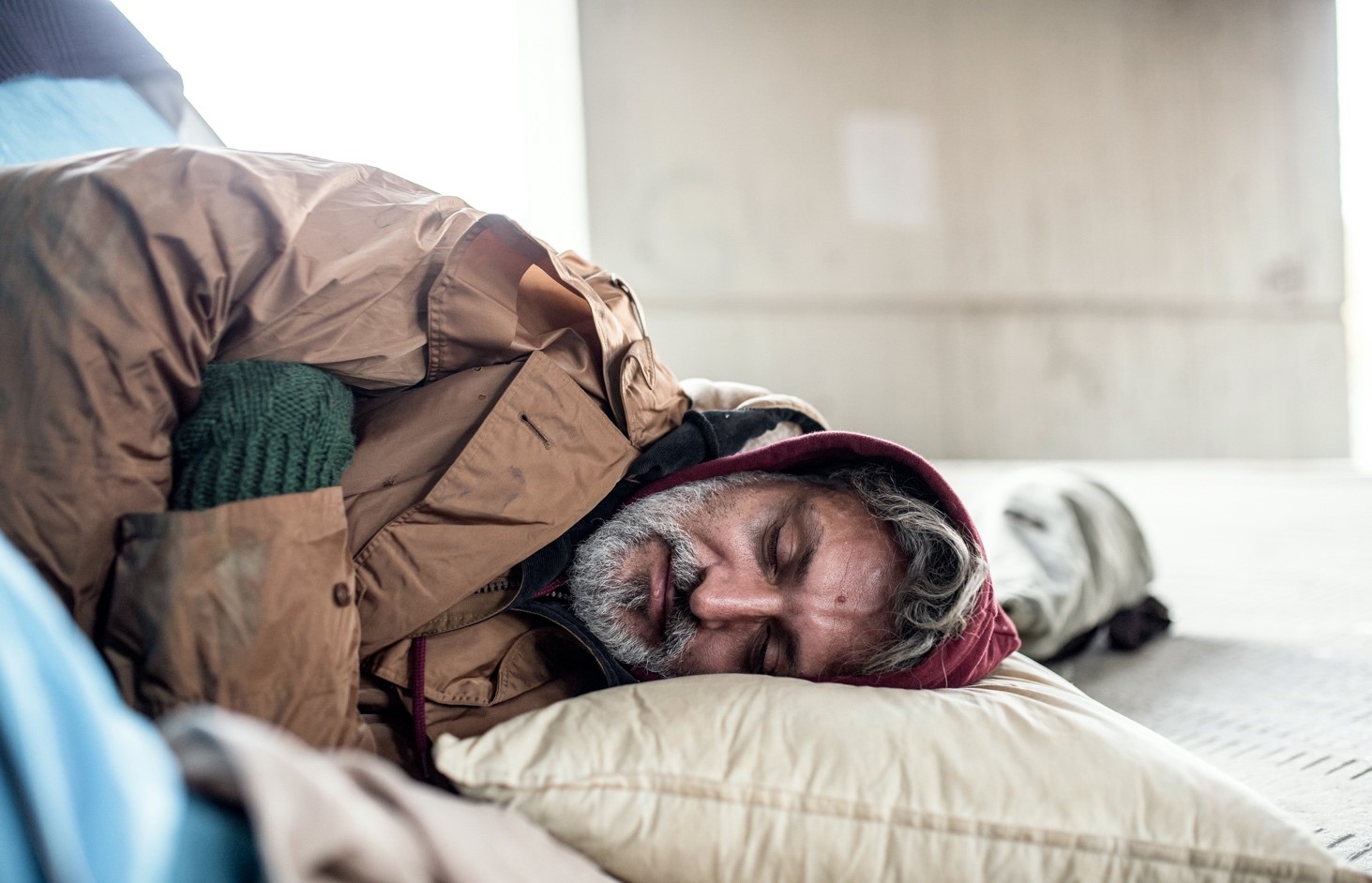 Homelessness is Real. No matter how many times we choose to walk past someone in need for whatever reason, to that person, it's their reality. Being homeless and without hope is a place indescribable until you've been there and lived in that space.
For any homeless people this winter
Delaware has purchased the Sheraton at Christiana (over 460 rooms) and have opened Operation Purple Heart. Meet at the Main Street Church
at 6PM nightly (across the street from the Everette Theater). You will be driven to the Sheraton and given a free room, a hot dinner. The next morning you will be given a hot breakfast and then driven back to the Middletown DE Church on Main Street. This is available every day for the entire winter for anyone (or family) in need of a warm place to sleep.
This is called Operation Purple Heart and Delaware used the Federal Cares Act money to purchase the Sheraton. The first night is tonight and it will be every night thereafter for the entire winter. The rooms will have computer access for families that children need to do homeschooling.
Please share with anyone that needs a warm place to sleep, Thanks!
                     Contact information 1-833-Find-Bed (1-833-346-3233)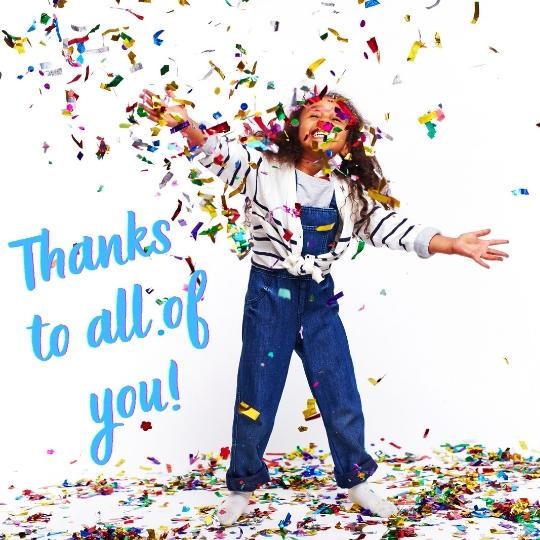 To our wonderful Community and Family! 
Astronaut Captain Scott, Lieutenant Governor Bethany Long-Hall, joins us as we extend a BIG SHOUTOUT to "THANK YOU!" for attending our event on Saturday, 1/30. We appreciate your participation, enthusiasm, and questions you asked. You have helped to make our Hope and Resilience virtual Community event a success! It is an event we'll all remember. Since then, we've received much positive feedback and request for more events such as this.  
Stay tuned, because they're coming!  
We appreciate your support!  
Thanks again!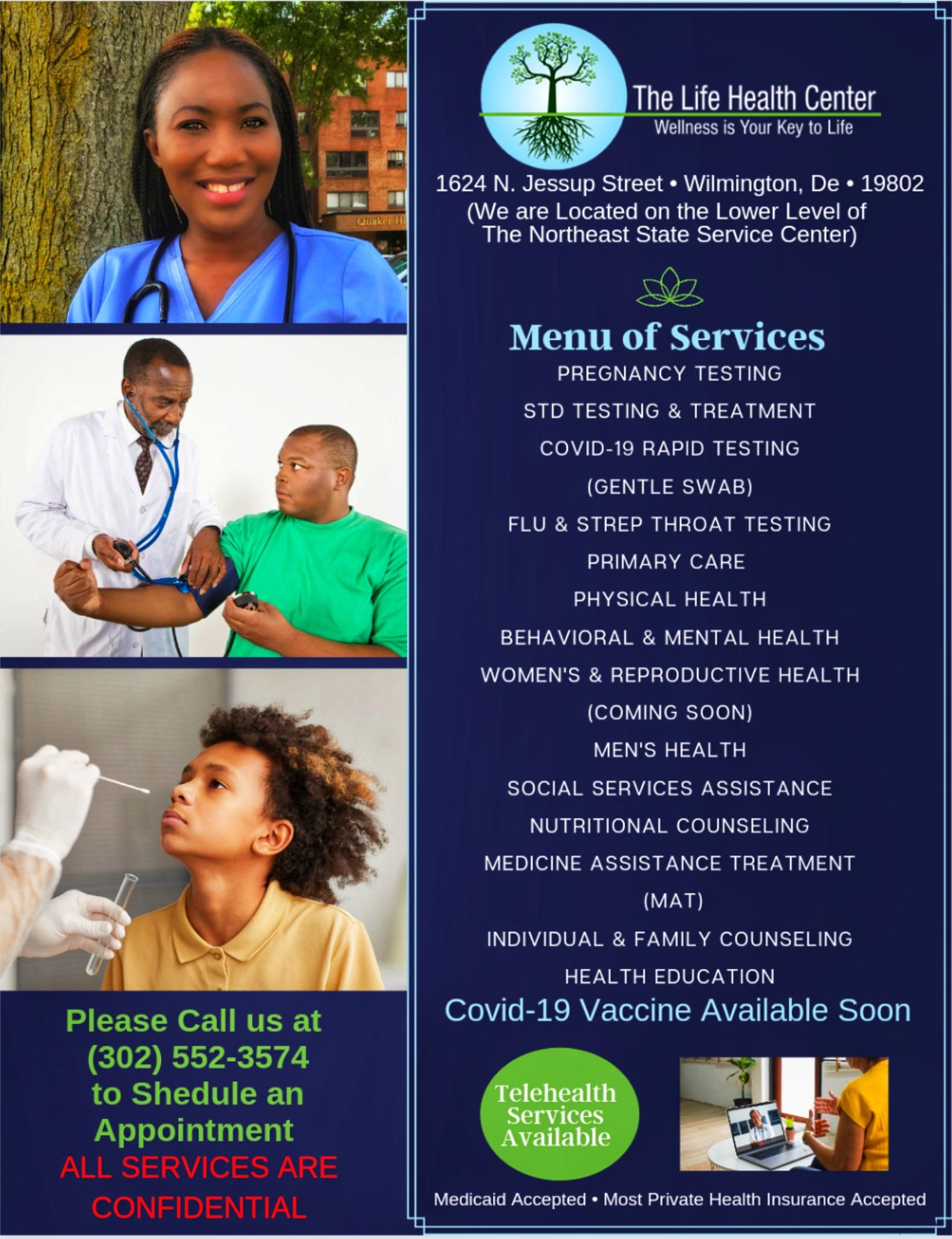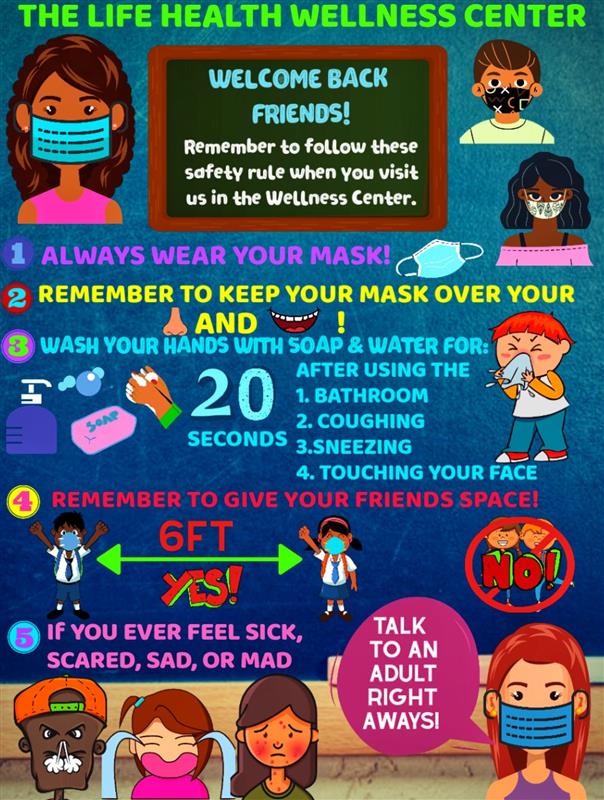 THE LIFE HEALTH CENTER is here for you!
THE LIFE HEALTH CENTER is here for you!
To aid in keeping our staff, clients & patients, as well as yourself safe, we have put the following Precautionary Measure in Place:
 Everyone in our facilities MUST wear a mask. 
Mask must cover the nose and mouth.
 All visitors and Staff must maintain a 6 feet distance. 
 Wash or sanitize your hands upon entering and after leaving. 
 Wash your hands after using the Restroom.
 Please DO NOT Enter if you are exhibiting signs of the Coronavirus or any viruses, a cold, or flu, or if you are not feeling well.
 You will not be permitted in our facility if you have a temperature above 100.4.
 We will take your temperature at the point of entry into our facility.
 Outside visitors and vendors will be permitted to enter by appointment only.
Thanks for understanding!
Please call for an appointment before coming! 
Corporate Office
222 Philadelphia Pike
Wilmington, DE 19809
302-407-5316
Open
Tuesdays and Wednesdays
8am – 5pm
Jessup Street Clinic 
1624 N Jessup Street
Wilmington DE 19802
302-552-3574
Open
Mondays and Wednesdays
8am – 5pm
Eisenberg School-Based Wellness Center 
27 Landers Lane
New Castle, DE 19720
302-407-5316
Open
 Monday through Friday: 8-5pm
Weekly Tips
Telehealth
Practicing Social Distancing is just smart to reduce and/or prevent further spread of COVID-19 (Coronavirus). We are all finding unique ways to remain in touch even with our healthcare providers.  Telemedicine is one of those beneficial ways to do just that! Its remote access to your medical, behavioral or other health care specialist in place of a face-to-face visit. Patients can obtain care advice, reminders, education, intervention, monitoring and more.  All that's needed is secure internet connection and a video platform.
Now may be a good time to reach out to your medical team to find out if Telehealth is an option for you and your family.  Ask how you can set up the technology so that when you need to speak to your doctor, access will be just a click away.
Don't have access to the internet? Comcast may be able to help by providing a free, or low cost plan to those who qualify.
His friend's parents were splitting up, Billings learned from her son, Alaric. The boy remarked how sorry he felt for his friend and the difficult time she was experiencing. The mother and son began talking about how divorce is normal and the ways he can be a good friend to the girl.
Life Center Complex, Inc.
The Life Center Complex, Inc., dba The Life Health Center (LHC) is a 501 (C) 3 organization located at 1624 N Jessup Street in Wilmington, Delaware provides integrated health services to Delaware communities. These services include mental health counseling, family practice, social services, women's health, community care coordination, school base wellness centers, and more.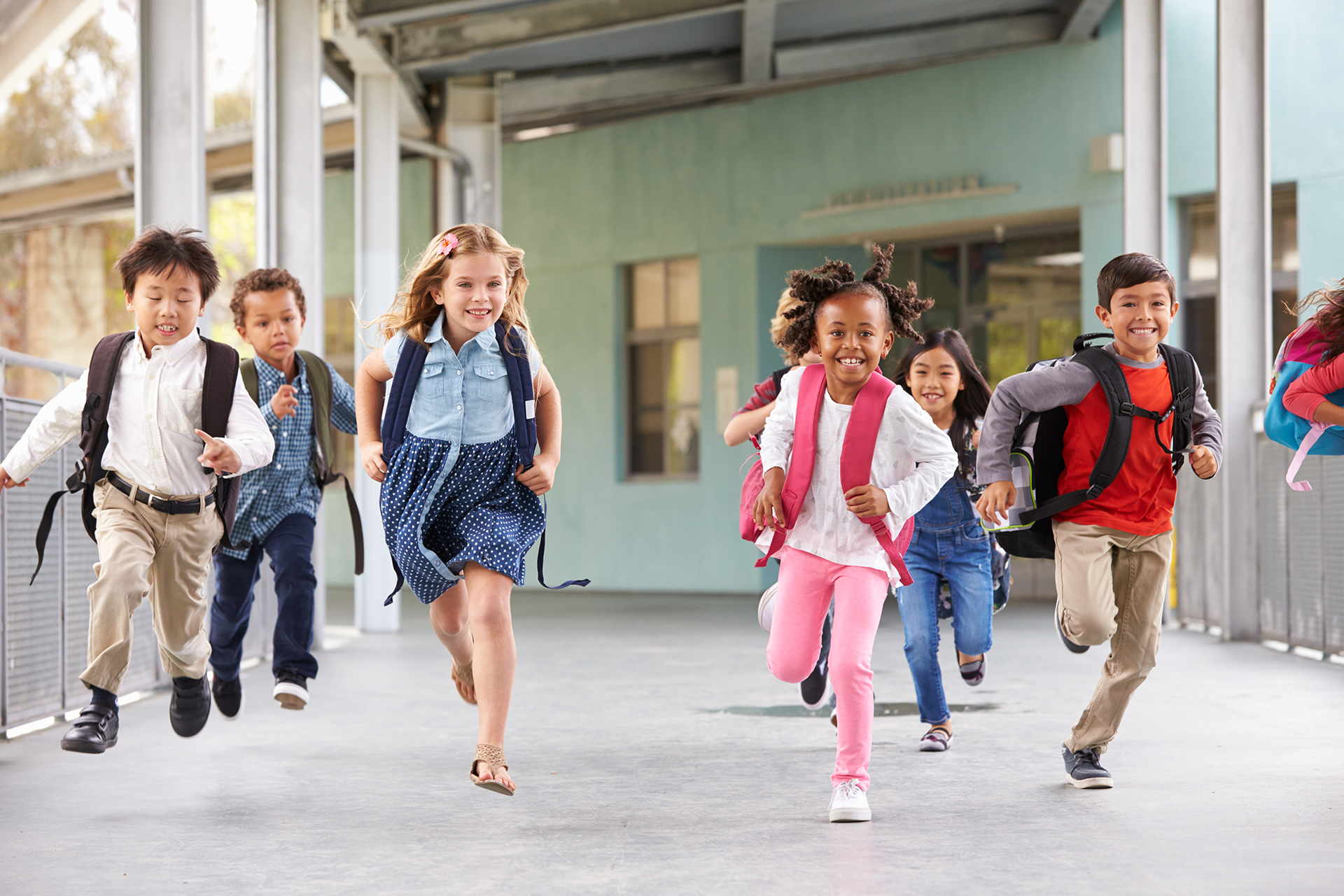 What our clients say
LHC has been a wonderful resource during this time of quarantine.  My 8-year-old son has been participating in the telehealth group sessions and has really enjoyed the interaction.  He looks forward to it and wonders why he can't do it every day! The time provides me as a parent with a nice little break during the day as well. Highly Recommended!
C. Walker
My wife had chronic Diabetes and with the help of Life Health Center, her numbers have improved considerably over the last 6 months.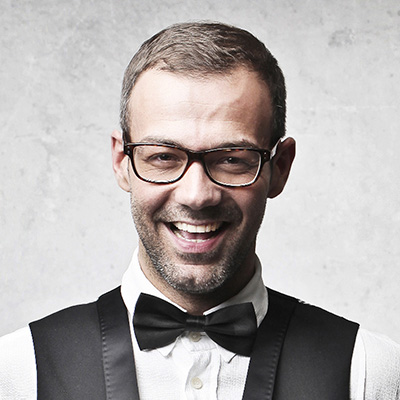 John Delta