Our Mission
The Life Health Center mission is to develop wellness for individuals, families, and communities. We believe that Wellness is the conscious, self-directed evolving process of achieving full potential.
We achieve this through integrating culturally competent mental, physical, and social health care services and promoting positive self, interpersonal, and community relationships.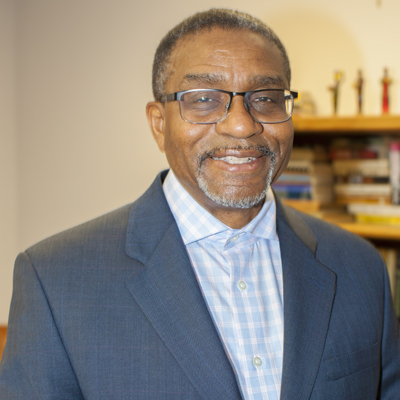 Forrest Watson III BS, MBA
Founder & Chief Executive Officer / Executive Director
Forrest Watson III is the Founder and Chief Executive Officer / Executive Director of Life Center Complex, Inc., dba, The Life Health Center(LHC). Life Center Complex received its 501 (C) 3 status in 2009. Before founding the LHC, Mr. Watson got his start in the health care system with Reliance Health Care Group Inc. where he and Dr. Jon Regis were the founders. Reliance was a multi-specialty primary care organization providing OB-GYN, Pediatrics, Internal Medicine, and Family Practice services.
Mr. Watson worked closely with the doctors there along with the Dr. Regis and was an integral part in helping to significantly reduce the infant mortality rate in state of New Jersey within the African American and Latino community, and as well as to improve overall health in the general population.
Mr. Watson has done a lot of volunteer work in the community. He has served as the chairman of the Health Advisory Committee for the Wilmington Metropolitan Urban League, the Health Equity Committee for the State of Delaware, and the City of Wilmington Healthy Mother's Consortium.
He currently is seated on committee of the Delaware Healthy Mother and Infant Consortium (DHMIC) appointed by the governor.
He was employee with DuPont for over five years in various corporate finance positions.
Mr. Watson obtained his Bachelor of Science at Cornell University, and his MBA at the Indiana University-Kelley School of Business.
Mr. Watson is the proud father of four adult children of whom all work diligently in the day-to-day operations of the LHC.
Mr. Watson believes in holistic healing that embraces wellness from a physical, mental, social, nutritional, and spiritual approach. He believes that people are similar to a tree. We must look beyond the leaves and fruit of the tree, but we must also go deep into the roots to determine the true health of a tree. He leads the Life Health Center with passion and a vision to see the communities they serve to thrive and transform into being a valuable part to society.
He and his wife, Denise, Co- Pastor the Worship House located in Wilmington, Delaware.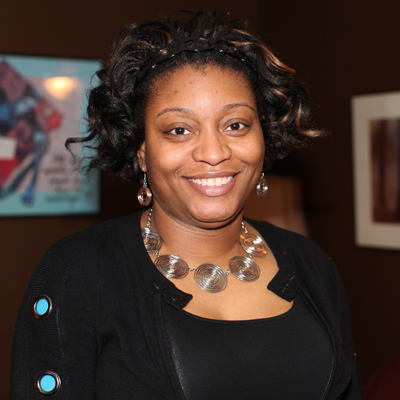 Denise Watson, BA, MBA
General Manager
Denise Watson is the Chief Operation Officer, COO of Life Health Center. She obtained her Bachelor of Arts in Economics at Spelman, and a Master's in Business at the University of Delaware. Denise has been working in the medical field for over 20 years. She was introduced to health care at a young age while working with her father in the industry as a teenager. She is the oldest of three children of Forrest Watson, III, Founder and Chief Executive Officer / Executive Director.
During Denise's former career as a teacher, she worked extensively within the public school system with youth who were at risk. While working with the students she realized the disparaging effect depravity of good, and holistic health care had on their behavior, mental health, and ability to learn.
In her vison to help people get healthy, she recognizes the importance of a holistic approach to health and wellness. It is this passion that's fuels her ambition for the success and growth of LHC as well as obtaining her degree in psychology. Denise is currently enrolled in pre-med school.
Denise started out in administration in LHC and was an integral part in building the company from the foundations to where it is today. She is a thriving force for structure and organization as the company grows into an all-inclusive, comprehensive one-stop place for health care and wellness.
Her overall vision, is for LHC to be an organization among organizations. It will be a place where our employees enjoy working not only because we're getting the job done in our communities and meeting the needs of our clients, but that it is a place of growth internally as well as externally.
When Denise is not in the trenches of the day-to-day operations of LHC or engrossed in her studies, she enjoys family, going to the beach, traveling, and shopping.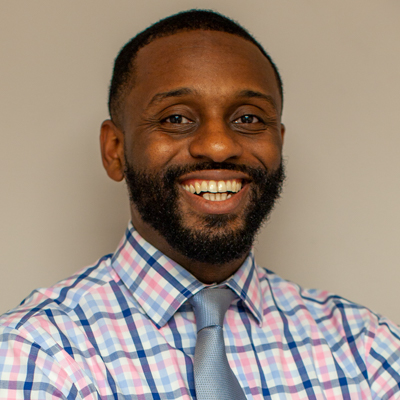 Forrest Watson IV
Assistant to the Director of the LHC School Based Wellness Centers and Site Administrator
Forrest Watson, IV is the Assistant to the Director of the LHC School Based Wellness Centers, and Site Administrator. Forrest initially got his first exposure in providing health care working with his father at the age of 12 where he gained experience and knowledge of community service and obtaining resources.
While attending college in North Carolina, Forrest experienced firsthand the detrimental effect living in an impoverished community can have on families. While working as a Community Support Specialist, he was charged with meeting with children and families in their environment to ensure program requirements and appointments were met. It was there he'd found his passion as a community advocate.
He returned to Delaware and joined arms with father at LHC working hands-on in various capacities. Forrest has worked the front desk, billing and collections, as the office admin, performed on-boarding background checks and licenses, certifying boards and ensuring 501 (C3) compliance, and filled the role as a financial coordinator. He also was instrumental in fostering a collaborative-working relationship with Social Services in meeting the growing needs of the community. He thrived in his versatility and quickly became an integral part of the Life Health Center's rapid growth and expansion. Forrest is a visionary as well as a go getter. He is passionate about using his talents and skills to help others to become healthy and whole through a holistic approach. In lined with LHC mission, he promotes the importance of achieving and maintaining a healthy balance and wellness of life. His philosophy is everyone has something beneficial to give. As we all pull together and do our part for the betterment of society, we'll succeed in building our communities one person, one family, and ultimately, one community at time.
When Forrest is not engaged in the daily activities of LHC and the School Base Wellness Centers he can be found enjoying movies, watching sports, exercising, spending time with family and friends, and traveling.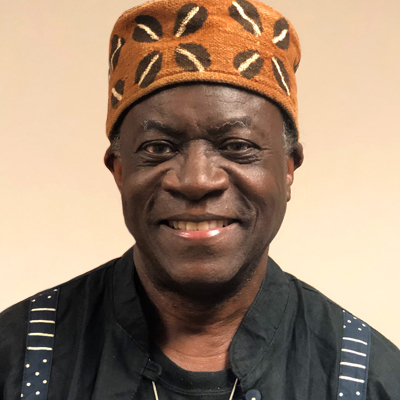 Dr. Alvin L. Turner, Ph.D
Director of Integrated Services
Dr. Turner is the Director of Integrated Services for the Life Health Center. He is a licensed Psychologist in the State of New York, and Delaware, and is certified as a Health Care Provider in Psychology. He specializes in forensic psychology, holistic health, African American psychology, training, supervision, and the impact of trauma on the human spirit. Dr. Turner also has extensive experience in substance abuse evaluation and treatment and has designed nationally funded programs for African-American families experiencing issues related to addiction as well as programs related to domestic violence within Black families.  He is a member of the Hope commission which has developed a re-entry program for previously incarcerated felons returning to our community.
Dr. Turner obtained his Ph.D from Temple University School of Medicine in 1980 and has served in the field of medicine for over 39 years. During his career, he has taught numerous courses at the University of Delaware as well as published serval papers and journals relating to his field of study and experience.
He has conducted numerous workshops and group facilitations on various topics such as stress management, health issues affecting women of color, relationship development, diversity, partnership in healing, psychological impact of disability, human behavior, treating multiple diagnoses among young adults, the will to survive for victims, the role of the human spiriting for healing for men, adversity and family structures, culturally relevant education, and positive self-imagery for Black families.
Dr. Turner has received several awards of which he was the recipient of the Delaware Psychological Association Service award (1998), Certificate of Appreciation African Rights of Passage (1997), and the Service Award, Black Alumni Organization, University of Delaware (1996).
He is a member of the local and national chapter of the Association of Black Psychologists, American Psychological Association, Delaware Psychological Association, American College of Forensic Psychology, and the Counsel in Ethnic Mental Health Affairs.
Dr. Turner has personal interest in photography, music, theater, physical fitness, parenting and group therapy applications.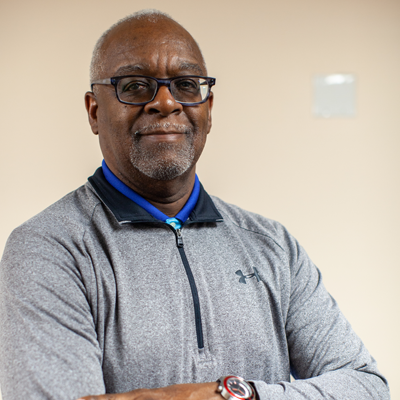 Dr. Herman M. Ellis, MD, MPH, FACPM
Medical Director
Dr. Ellis is presently the Medical Director of Life Health Center. In that capacity, he supervises medical providers; has oversight of all programs including medication assisted treatment and provides direct patient care.
Dr. Ellis is a native of Louisiana. He completed high school and college in New York City. He graduated from Boston University School of Medicine; University of Michigan and Manhattan College. He is board certified in General Preventive Medicine and Public Health.
Dr. Ellis graduated from Boston University School of Medicine on a Navy scholarship. After completing his active duty obligation with the Navy, he spent 10 years in the Marine Reserves. Dr. Ellis' career path began in corporate occupational medicine. He served in senior executive positions with IBM, Monsanto and was the Chief Medical Officer at Rohm and Haas. After Rohm and Haas, he went into public service serving as New Jersey's Assistant Commissioner and State Epidemiologist from which he was recruited by Meharry Medical College to start their department in occupational and preventive medicine.
Dr. Ellis left academia to move to public service again as Richmond, Virginia's Health Director. He then continued in public health as Medical Director for Delaware overseeing clinic operations.
In the second half of his career, Dr. Ellis spent four years as Division Director of Federal Occupational Health in the Department of Health and Human Services. His division served over 1M federal employees with a staff of 1500, a budget of $110MM in varied agencies like the Secret Service, FBI, Social Security, Courts, IRS.
During his career, Dr. Ellis areas of expertise have been eclectic, population infectious epidemiology, causation determinations consultant for Departments of Energy/Labor and drug and alcohol training and experience. In the latter, his initial introduction was the Navy alcohol and drug rehabilitation course; drug crew chief with the US Olympic Committee; overseeing/ starting drug screening at three Fortune 500 companies; and with present employer, obtaining Data Waiver to prescribe Subutex/Suboxone, inpatient prescribing of methadone and Subutex and MAW/MAT. Dr. has completed requirements for board eligibility in addiction medicine (ASAM).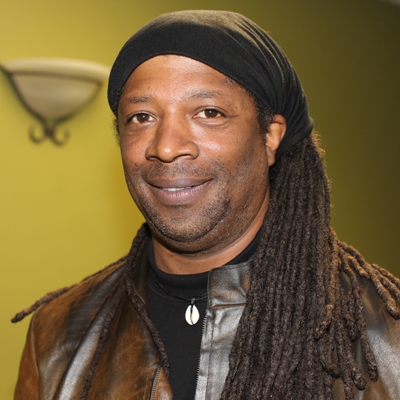 Norwood Coleman LCSW-S, ACSW
Clinical Manager and Coordinator of Training Activities
Norwood J. Coleman, Jr. is a licensed clinical social worker and resident of Wilmington, Delaware. He holds a Bachelor and Master of Social Work at Delaware State University. Mr. Coleman has used his academic achievements to launch a career as a Trauma Focused Clinician and Mental Health Administrator, working with children, adults, families, and larger systems in the State of Delaware. Mr. Mr. Coleman holds several certifications and professional memberships at the State, National and International level.
Mr. Coleman is a current and long standing member of the National Association of Social Workers (NASW). He has held multiple leadership roles on the NASW-Delaware Chapter Board as Treasurer-Elect, Treasurer, President-Elect and President of the NASW-Delaware Chapter. In addition to holding leadership positions with the NASW, Mr. Coleman holds NASW credentials of Academy of Certified Social Worker (ACSW) and Licensed Clinical Supervisor of Social Work (LCSW-S). Mr. Coleman is a long standing member of the International Society for Traumatic Stress Study (ISTSS).
He is a preferred provider by the State of Delaware Department of Prevention and Behavioral Health Services for Trauma-Focused Cognitive Behavior Therapy (TF-CBT) and Child-Family Traumatic Stress Intervention (CFTSI). Mr. Coleman is the former clinical supervisor for the Wilmington Child Development-Community Policing Program- a program which provides law enforcement with trauma trained clinicians as a resource for youth exposed to violence. He has contributed to multiple youth engagement and support organizations including Duffy's Hope as a group facilitator. He has developed a curriculum for the organization, which he also cofacilitated, entitled TRAUMA AWARENESS-SUICIDE PREVENTION (TASP), which was recognized by Wilmington City Council in 2013. He is a former adjunct professor at Delaware State University and the winner of the Sankofa Social Worker of the Year Award for 2015.
As a part of Mr. Coleman's professional activities, he has volunteered in multiple organizations. Mr. Coleman is also a volunteer member of AIDS-DE, The Mental Health Association in Delaware-Community Mental Health Conference Planning Committee, served on the Victim's Rights Task Force, served on the National Association of Mental Illness (NAMI)-Executive Advisory Board and as a professional volunteer for Crisis Intervention Training for Police Officers. Mr. Coleman also has volunteered with the Silence Breeds Violence Initiative, a program to engage community members with police officers in cooperative ways. He is a former facilitator for Victims Voices Heard- Victim's Impact Listen and Learn (Office of Victims of Crime) offered in the Delaware Department of Corrections. The Domestic Violence Task Force of Delaware (DVRT), Delaware Domestic Violence Forum, Delaware Coalition Against Domestic Violence, the Connecticut Youth Excellence Program, One World Classroom.
Mr. Coleman is also an avid supporter of the arts as a part of a holistic educational experience. In addition to being an accomplished pianist and violist, Mr. Coleman has taught violin, viola, piano at the Christina Cultural Arts Center, is the founder of Umoja String Ensemble, and the Minister of Music at the Unity Lutheran Church win Wilmington, Delaware. He is a former member of the internationally travel performance group, Fruits of the Spirit. Mr. Coleman has dedicated his life to the wellness of youth and their families through his giving spirit and dedication life long-learning. He strongly holds fast to the belief that all people are valuable and should be given the opportunity to contribute their gifts and talents to the Symphony of Life.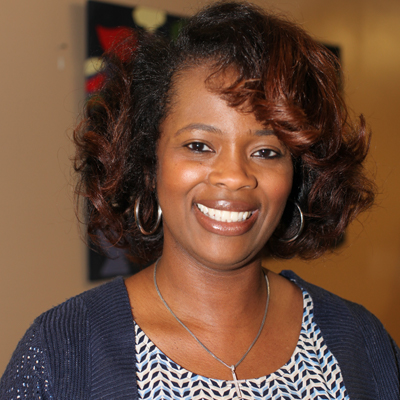 Chanel Bailey, BS
General Manager
Chanel Bailey is the General Manager of the Life Health Center. She has a Bachelor's Degree in Health Care Administration and has over 20 years of experience in the Health Care Industry. She joined the LHC with a wealth of knowledge and experience including Provider/Facility Contracting, Network Management, Credentialing, Compliance and Accounts Management. She also has over seven years of experience working for national and local health insurance payers in various leadership positions.
Chanel is passionate about people and believes that a healthy Corporate Culture sets the precedence for stability, talent retention, and consistent growth.
She is a Wife, Mother of one child, and Step-Mother of three. She loves to write, listen to jazz, and attend theatrical performances.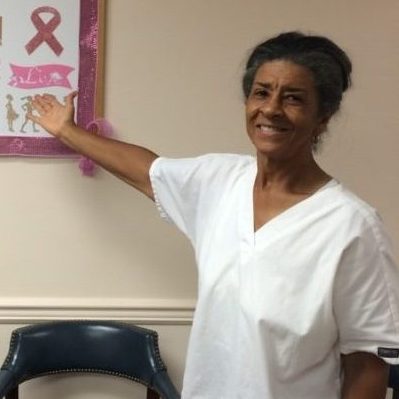 Bessie M. McLaughlin Evans
Licensed Practical Nurse
Ms. Bessie graduated and was licensed as a Practical Nurse at the Brown Technical School in 1962. She attended the University of Delaware, Management Training, Brandywine College and majored in Business Administration. She also attended Eastern University.
Ms. Bessie is a certified CPR Health Care Provider and a Holistic Health Coach from Legacy Holistic Health Institute as of January 2020. Ms. Bessie completed her LPN Refresher Training at the Delaware Skill Center in 2014. She became a Lay Biblical Counselor at the Hope Restoration Center in 2016 with a concentration in Ethics: Good Decision Making in Real-Time; Culturally Responsive Practices; and Substance Abuse Prevention Skills Training.
Ms. Bessie has been a nurse for over 40 years.
Since 1985 she has been on a quest to manage disease, stress and live a balanced life in spirit, soul, and body. She is a lifelong learner. In addition to a vocation of nursing, she worked in banking and government. She owned a bookstore for over ten years and sold books on Amazon. Bessie is a fitness instructor and teacher of Health and Wellness Classes at The Resurrection Center. She enjoys spending time with family, reading, gardening, fishing, knitting, and traveling. Ms. Bessie is an ordained Elder of Administration at the Resurrection Center in Wilmington, Delaware.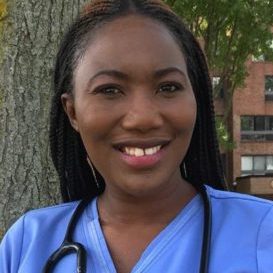 Kenisha Delgado
Licensed Practical Nurse
Motivational Life Coach Wellness Coach
Kenisha Delgado is a Licensed Practical Nurse at the Life Health Center School-Based Wellness Centers and the Jessup Street clinic located in the State Service Building. She has been practicing as a Licensed practical nurse for twelve years and working in the healthcare field for over fifteen years. She graduated from the Delaware Institute of Health Sciences. She is currently working towards a degree in public health at SNHU. Kenisha is a certified CPR instructor, a Certified Motivational Speaker, and a Certified Life/Wellness coach.
She enjoys traveling, site seeing, and watching motivational videos. She loves to write. Kenisha published her first book in 2009. She was awarded the poet of merit award, from the international library of poets, and a Happy Helper award from a local Walgreens.
She is honored to work with the Life Health Center because it correlates with her interest as a community advocate. Kenisha believes that the most intricate thing one can do for another is to listen to them and meet them exactly where they are. To her, there is nothing more therapeutic than empathy and kindness.