Our Mission
The Life Health Center mission is to develop wellness for individuals, families, and communities. We believe that Wellness is the conscious, self-directed evolving process of achieving full potential.
We achieve this through integrating culturally competent mental, physical, and social health care services and promoting positive self, interpersonal, and community relationships.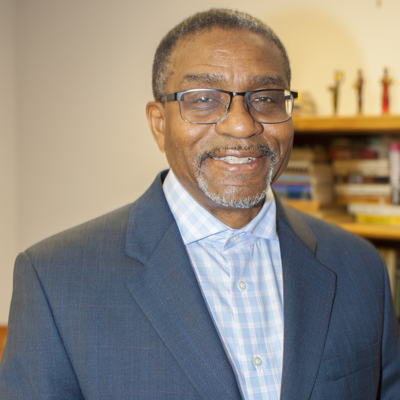 Forrest Watson III BS, MBA
Founder & Chief Executive Officer / Executive Director
Forrest Watson III is the Founder and Chief Executive Officer / Executive Director of Life Center Complex, Inc., dba, The Life Health Center(LHC). Life Center Complex received its 501 (C) 3 status in 2009. Before founding the LHC, Mr. Watson got his start in the health care system with Reliance Health Care Group Inc. where he and Dr. Jon Regis were the founders. Reliance was a multi-specialty primary care organization providing OB-GYN, Pediatrics, Internal Medicine, and Family Practice services.
Mr. Watson worked closely with the doctors there along with the Dr. Regis and was an integral part in helping to significantly reduce the infant mortality rate in state of New Jersey within the African American and Latino community, and as well as to improve overall health in the general population.
Mr. Watson has done a lot of volunteer work in the community. He has served as the chairman of the Health Advisory Committee for the Wilmington Metropolitan Urban League, the Health Equity Committee for the State of Delaware, and the City of Wilmington Healthy Mother's Consortium.
He currently is seated on committee of the Delaware Healthy Mother and Infant Consortium (DHMIC) appointed by the governor.
He was employee with DuPont for over five years in various corporate finance positions.
Mr. Watson obtained his Bachelor of Science at Cornell University, and his MBA at the Indiana University-Kelley School of Business.
Mr. Watson is the proud father of four adult children of whom all work diligently in the day-to-day operations of the LHC.
Mr. Watson believes in holistic healing that embraces wellness from a physical, mental, social, nutritional, and spiritual approach. He believes that people are similar to a tree. We must look beyond the leaves and fruit of the tree, but we must also go deep into the roots to determine the true health of a tree. He leads the Life Health Center with passion and a vision to see the communities they serve to thrive and transform into being a valuable part to society.
He and his wife, Denise, Co- Pastor the Worship House located in Wilmington, Delaware.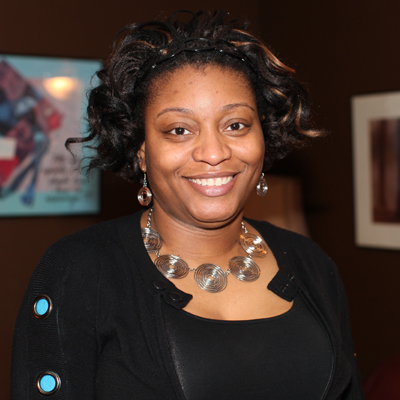 Denise Watson, BA, MBA
General Manager
Denise Watson is the General Manager of LHC. She obtained her Bachelor of Arts in Economics at Spelman, and a Master's in Business at the University of Delaware. Denise has been working in the medical field for over 20 years. She was introduced to health care at a young age while working with her father in the industry as a teenager. She is the oldest of three children of Forrest Watson, III, Founder and Chief Executive Officer / Executive Director.
During Denise's former career as a teacher, she worked extensively within the public school system with youth who were at risk. While working with the students she realized the disparaging effect depravity of good, and holistic health care had on their behavior, mental health, and ability to learn.
In her vison to help people get healthy, she recognizes the importance of a holistic approach to health and wellness. It is this passion that's fuels her ambition for the success and growth of LHC as well as obtaining her degree in psychology. Denise is currently enrolled in pre-med school.
Denise started out in administration in LHC and was an integral part in building the company from the foundations to where it is today. She is a thriving force for structure and organization as the company grows into an all-inclusive, comprehensive one-stop place for health care and wellness.
Her overall vision, is for LHC to be an organization among organizations. It will be a place where our employees enjoy working not only because we're getting the job done in our communities and meeting the needs of our clients, but that it is a place of growth internally as well as externally.
When Denise is not in the trenches of the day-to-day operations of LHC or engrossed in her studies, she enjoys family, going to the beach, traveling, and shopping.
Forrest Watson IV
Director, School Based Wellness Centers
NEED BIO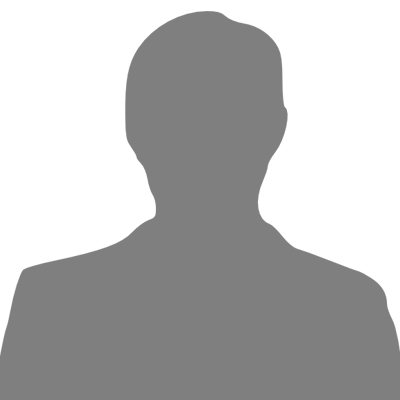 Dr. Alvin L. Turner, Ph.D
Director of Integrated Services
Dr. Turner is the Director of Integrated Services for the Life Health Center. He is a licensed Psychologist in the State of New York, and Delaware, and is certified as a Health Care Provider in Psychology. He specializes in forensic psychology, holistic health, African American psychology, training, supervision, and the impact of trauma on the human spirit. Dr. Turner also has extensive experience in substance abuse evaluation and treatment and has designed nationally funded programs for African-American families experiencing issues related to addiction as well as programs related to domestic violence within Black families.  He is a member of the Hope commission which has developed a re-entry program for previously incarcerated felons returning to our community.
Dr. Turner obtained his Ph.D from Temple University School of Medicine in 1980 and has served in the field of medicine for over 39 years. During his career, he has taught numerous courses at the University of Delaware as well as published serval papers and journals relating to his field of study and experience.
He has conducted numerous workshops and group facilitations on various topics such as stress management, health issues affecting women of color, relationship development, diversity, partnership in healing, psychological impact of disability, human behavior, treating multiple diagnoses among young adults, the will to survive for victims, the role of the human spiriting for healing for men, adversity and family structures, culturally relevant education, and positive self-imagery for Black families.
Dr. Turner has received several awards of which he was the recipient of the Delaware Psychological Association Service award (1998), Certificate of Appreciation African Rights of Passage (1997), and the Service Award, Black Alumni Organization, University of Delaware (1996).
He is a member of the local and national chapter of the Association of Black Psychologists, American Psychological Association, Delaware Psychological Association, American College of Forensic Psychology, and the Counsel in Ethnic Mental Health Affairs.
Dr. Turner has personal interest in photography, music, theater, physical fitness, parenting and group therapy applications.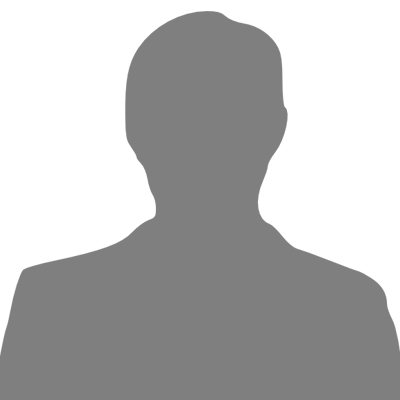 Dr. Herman M. Ellis, MD, MPH, FACPM
Medical Director
Dr. Ellis is presently the Medical Director of Life Health Center. In that capacity, he supervises medical providers; has oversight of all programs including medication assisted treatment and provides direct patient care.
Dr. Ellis is a native of Louisiana. He completed high school and college in New York City. He graduated from Boston University School of Medicine; University of Michigan and Manhattan College. He is board certified in General Preventive Medicine and Public Health.
Dr. Ellis graduated from Boston University School of Medicine on a Navy scholarship. After completing his active duty obligation with the Navy, he spent 10 years in the Marine Reserves. Dr. Ellis' career path began in corporate occupational medicine. He served in senior executive positions with IBM, Monsanto and was the Chief Medical Officer at Rohm and Haas. After Rohm and Haas, he went into public service serving as New Jersey's Assistant Commissioner and State Epidemiologist from which he was recruited by Meharry Medical College to start their department in occupational and preventive medicine.
Dr. Ellis left academia to move to public service again as Richmond, Virginia's Health Director. He then continued in public health as Medical Director for Delaware overseeing clinic operations.
In the second half of his career, Dr. Ellis spent four years as Division Director of Federal Occupational Health in the Department of Health and Human Services. His division served over 1M federal employees with a staff of 1500, a budget of $110MM in varied agencies like the Secret Service, FBI, Social Security, Courts, IRS.
During his career, Dr. Ellis areas of expertise have been eclectic, population infectious epidemiology, causation determinations consultant for Departments of Energy/Labor and drug and alcohol training and experience. In the latter, his initial introduction was the Navy alcohol and drug rehabilitation course; drug crew chief with the US Olympic Committee; overseeing/ starting drug screening at three Fortune 500 companies; and with present employer, obtaining Data Waiver to prescribe Subutex/Suboxone, inpatient prescribing of methadone and Subutex and MAW/MAT. Dr. has completed requirements for board eligibility in addiction medicine (ASAM).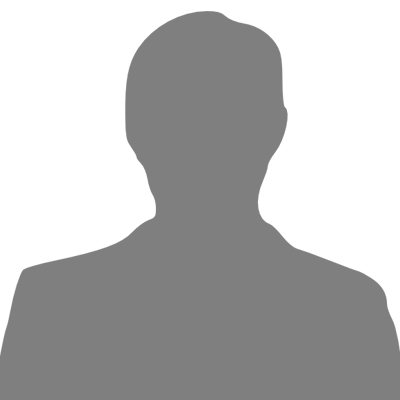 Allison Nast MSN, APRN, WHNP-BC
Nurse Practitioner Jessup Street Clinic
Allison is a board-certified by the the National Certification Corporation (NCC), and is licensed to practice in the state of Delaware. She is a Women's Health Nurse Practitioner at the Life Health Center located at the Jessup Street office.
Allison received her Bachelor's degree in nursing from Duquesne University in 2014, and worked for two years as a labor and delivery nurse in Pittsburgh, PA. She received her Women's Health Nurse Practitioner degree from Frontier Nursing University in 2018. She is currently working on her Doctorate of Nursing Practice degree with Frontier Nursing University, and will graduate in 2020. Her passions include addressing health disparities for women of color, lowering maternal and infant mortality rates, and promoting safe and healthy sex practices.
Allison is a native of Syracuse, NY and went to Syracuse University for her first Bachelor's degree. She graduated in 2010 with a BS in Television, Radio and Film with a concentration in screenwriting. Her hobbies include writing, watching movies, spending time with her family, and running; she completed the Philadelphia Half Marathon in 2018.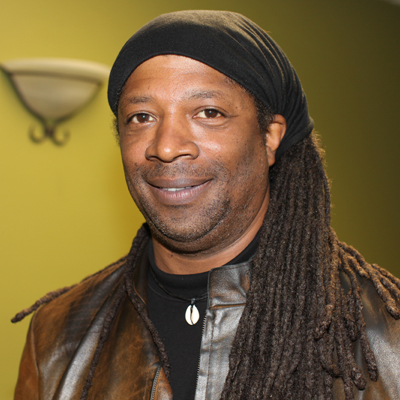 Norwood Coleman LCSW-S, ACSW
Clinical Manager and Coordinator of Training Activities
Need Bio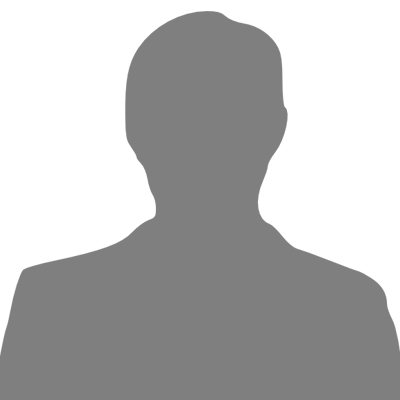 Jonathan M. Miller, MD
Medical Director of Pediatrics School Based Wellness
Dr. Jonathan Miller is the Medical Director for Life Health Center's elementary School-Based Health Centers in the Colonial School District in New Castle, DE. He has served in this role since 2018, overseeing the provision of physical health services at the first elementary school-based wellness center in the State of Delaware.
Dr. Miller is the Medical Director of Value-Based Care for Nemours Children's Health System. In this role, he oversees the transition from a volume-based, reactive, fee-for-service healthcare model to one that is value-based, proactive, and based on alternative payment models, requiring innovative, evidence-based solutions, a focus on quality and safety, and leadership toward culture change. Dr. Miller is an Academic General Pediatrician who joined Nemours in 2013 to lead the primary care practice and resident continuity clinic at Nemours A.I. duPont Hospital for Children. He served as Interim Chief of the Division of General Pediatrics for over two years, overseeing tremendous growth of the primary care practice, as well as growth of the Hospitalist and Child Abuse teams. Clinically, he is both a primary care pediatrician, including the care of Children with Medical Complexity, and a pediatric hospitalist. Along with his clinical activities, Dr. Miller is involved in ethics, education, and school-based health.
Prior to joining Nemours, Dr. Miller was an Academic General Pediatrician and Hospitalist at the Children's Hospital of the University of Illinois and at Yale-New Haven Hospital. Dr. Miller received a Bachelor of Science from Pennsylvania State University, and then graduated from the School of Medicine at Johns Hopkins University. He completed Pediatrics Residency at Yale-New Haven Hospital and Fellowship in Clinical Medical Ethics at the University of Chicago.